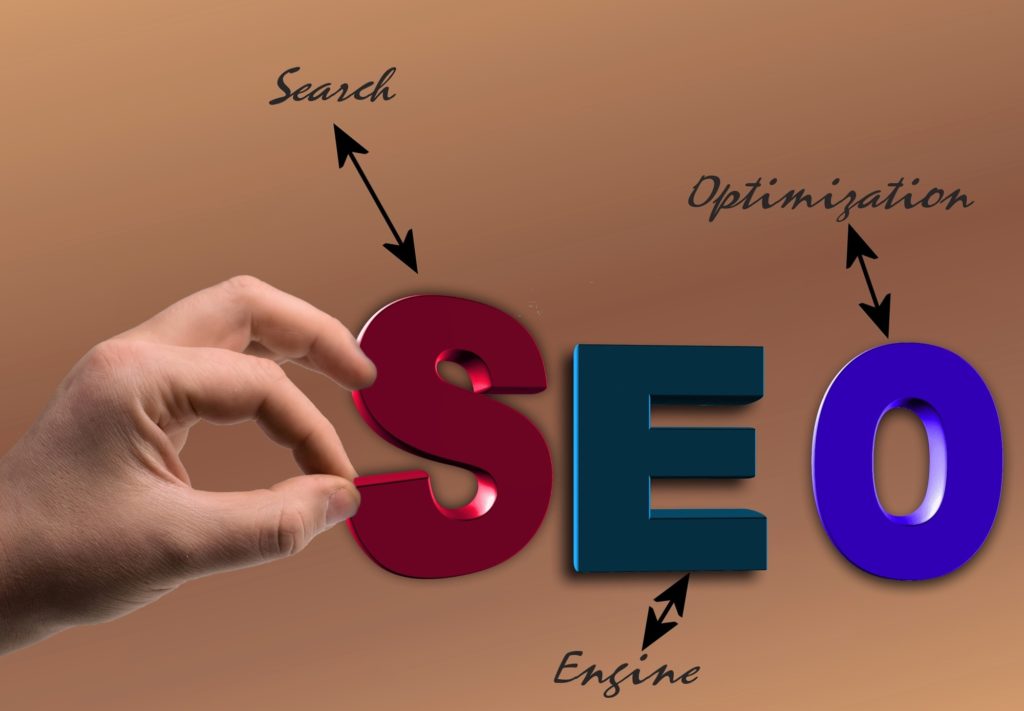 Your school has been doing everything it can to attract new students.
You've attended career fairs. You've poured a small fortune into Facebook ads, Instagram ads, and every other digital ad that you can name. And after trying everything you can and seeing little to no results, your school is in desperate need of an affordable marketing strategy that works.
If all of that sounds a little too familiar, we've got the perfect advertising solution:
Posting SEO-optimized content that relies on high search volume low competition keywords.
In 2020, Google fielded 6.9 billion searches per day. And for websites that opted for SEO over Google ads, their share of that search engine traffic was free.
Are you tired of spinning your wheels when it comes to your marketing efforts? Would you like to increase enrollment rates and get more student signups while spending less? Keep reading to find out how your institution can use high search volume and low competition keywords to attract more students.
What Are High Search Volume Low Competition Keywords?
Imagine your school is offering a new business administration certificate or a mathematics diploma program. You want people across the country to find out about it and you're hoping for a solid intake.
How can you market the new course offering with SEO?
The traditional process would involve pulling keywords, writing SEO-optimized content, and then waiting for the search engine to direct people to your content. SEO that utilizes high search volume low competition keywords simply takes things a step further by helping you engage in content arbitrage. Put another way, you'll be looking for keywords that are both actively being searched for and overlooked by the competition.
If all goes well, you'll be the first site that people see when they search for "Business administrations certificates in my city" or "How to become an electrician in my state".
Who Can Use These Keywords?
Technically the answer to this question is "Everybody!". However, some of the key groups that stand to benefit the most from using high search volume and low competition keywords include:
New trade schools, vocational schools, and colleges
School websites that don't have a lot of authority or domain ranking
Any institution that wants to save money on its digital marketing efforts
What Are the Benefits of Using High Search Volume Low Competition Keywords?
After all of that, you may be wondering if this SEO strategy is just another flash in the pan marketing fad. Are there any practical benefits of opting for high search volume low competition keywords? By our count, there are at least four reasons why trade schools, vocational schools, and colleges should consider making this SEO approach a part of their inbound marketing strategy:
1. It Can Reduce Your Workload
Everyone who's worked in education administration or post-secondary marketing can agree that the work never ends. There are always website updates, new brochures, and new materials that have to be designed, printed up, and sent out.
When you're relying 100 percent on outbound marketing methods, the pressure on your sales and marketing team goes up. You have to spend time and resources crafting ads, booking career fairs, and paying for ad space. Plus, to make matters worse, you don't just have the burden of showing people that they need a new credential or certificate — you also need to convince them to pick your school.
Inbound and content marketing lets people come to you. And because these leads are often self-qualifying and already interested in your course offerings, you don't have to work nearly as hard to convince them that your school has what they're looking for.
2. You Can Expect Faster Results
With SEO strategies that depend on high search volume or on targeting high-competition keywords, it can take several months for your SEO to come to fruition. If you're not in a hurry or if you're a company with a six-year sales cycle, three to six months probably isn't that big of a deal. For trade schools and colleges, however, that timeline means that a semester has gone by with little to no results.
The "low competition" part of "high search volume and low competition" means that you won't be competing with all the other course providers in your area and beyond. Simply because you won't have all that much competition, the search engines won't need to waste time sorting content and wondering if you've got a clear path to success.
3. It's a Strong Long-Term Marketing Foundation
Ads are known for driving nearly instant results. But if funding goes down and you have to turn the ads off, your traffic will likely disappear in the process as well.
If you've chosen your long-tail keywords wisely, you can enjoy the fruits of your labor for years at a time. For this reason, SEO is often considered to be a solid long-term digital marketing strategy.
4. You'll Save Money
Remember what we just said about the relationship between ads and funding? Here's a statistic that speaks to that:
According to the University Professional and Continuing Education Association, post-secondary school marketing departments spend roughly $1,037,651 a year on advertising costs. Between press runs, paid ad costs, and PPC-related expenses, this number isn't remotely surprising.
With SEO, you don't have to keep paying for traffic. You can continue to generate leads for years on end without having to settle your bill every month.
What Makes a Good Keyword?
Okay. Let's assume that you're interested in taking this approach to SEO. Great!
As you plan your campaign, however, you keep running into a problem every time you fire up your keyword tools:
You're not sure how to tell when you've found a winning keyword. Here are four important ways to assess the quality of your keyword.
1. It's Not Too Broad
These days, many marketing professionals are all about niching down. And believe it or not, the trend is taking hold for good reason.
A woman in need of shoes for the office and a semi-professional athlete will both be in the market for "shoes". But it's pretty much impossible to create a product and a landing page that will appeal to both.
Your school will want to choose keywords that speak to an identifiable audience. That's why it might be necessary to pass on the word "education" while writing blog posts around keyphrases like "How to Choose Between Plumbing Certification and Electrician Certification.".
2. It Has a Reasonable Chance of Converting
A few years back, Copyblogger wrote a post that summarized Eugene Schwartz's description of prospect awareness.
On one end of the spectrum, you have prospects who know your product but who still need to understand the benefits of working with you. And on the opposite side, some individuals have no idea that there's a problem that needs to be addressed.
This is why it's important to look at keyword intent.
Someone looking up the words "office administration" could be looking for certificate courses. But they could also be looking for a job description or attempting to hire someone with that skillset.
However, if you've got an individual typing in phrases like "cheap electrician courses near me" or "best nursing diploma program in my city", that's a person who may be interested in receiving a course catalog.
3. Relates to Your Course Offerings
According to Scientific American, people spend around 60 percent of their conversations talking about themselves. When you look at the statistics for people in online settings, those numbers tend to go up even further.
Knowing that people want to visit sites and read content that's relevant to their searches, you'll want to make sure that the keywords you target have a close correlation to the services and courses you provide. In other words, you need your content to match what searchers want to see.
Search engines will trust your site more. And the relevancy aspect can have a boosting effect on your conversion rates.
4. Reasonable Volume
You can write the best blog post ever produced on a subject. But if nobody's looking for the terms you've written on, chances are that you've wasted your time.
That being said, high search volume keywords should be evaluated through the lens of profitability. While 150 searches per month may not look like a lot, if that keyword is highly targeted and you've been making use of local SEO services, you could generate several dozen inquiries per month on a keyword with relatively low search volume.
How to Find the Right Keywords
At this stage, you understand why high search volume low competition keywords are useful. Now it's time to explain how to find good keywords for your school website or blog.
1. Brainstorm Your General Topics
If someone were to ask you the question, "What does your school do for its students?", chances are that a list of things would immediately spring to mind.
Maybe your school helps its graduates find apprenticeships. Perhaps you have a low monthly tuition payment structure or a direct school-to-employer pipeline for students in certain diploma courses. All of these are potentially good starting points for your keyword search.
What kind of pain points do your students struggle with? What are some of the reasons why people choose your school?
Some broad topics to jot down might include:
Making certification affordable
Studying while working a full-time job
The pros and cons of certain trades
In addition to these kitchen table brainstorms, you can get a sense of current and future student sentiment through places like:
The Google search bar
Competitor websites
Forums and social media threads
Podcast episodes
Once you have a list of 20 to 30 ideas, you're ready to do the next step.
2. Narrow Your Topic
This is the part where you get to use your keyword tools and Chrome extensions. If you have a subscription to the likes of SEMRush or AHRefs, now is the time to log in.
At this stage, you'll want to copy your general keyword into the software or the Google search bar.
For the sake of this discussion, let's assume you're grabbing your keywords from Google. You want to take your list of broad topics and start typing them into the search bar.
Scroll through the results and see if anything catches your eye. For instance, a search for "finding trade schools" could return a few topic-adjacent articles or expanded searches on "how to join the trades" or "joining the trades with no experience". You'll want to go through all of your broader searches until you've got a bunch of narrowly focused keywords and keyphrases.
3. Assess the Keyword Difficulty
At this point, you'll want to look up your neatly narrowed keyphrases and enter them directly into your keyword tools or your preferred search engine. You'll want to make sure that the phrases have enough traffic being directed to them each month and you'll also want to get a sense of who else is already ranking for the keyword in question.
Most software and evaluation tools will have a number or an indicator letting you know how difficult the keyword will be to rank for. But you can accomplish the same thing by entering the information into Google or Bing and eyeballing the results.
Are you competing with Mayo Clinic, WebMD, and Wikipedia for that exact phrase? You may want to cross that set of keywords off of your list. But if you're seeing random blogs or social media threads appearing on the first page, you've got a good shot of out-ranking them all.
That being said, keyword difficulty is a relative concept. If the keyword you're researching brings back a bunch of highly ranked domain names that are optimized around slightly different keywords, you might have a better shot at ranking for your exact match phrase than you think.
Are High Search Volume Low Competition Keywords the Missing Piece in Your SEO Strategy Puzzle?
For trade schools and colleges, the marketing landscape is insanely competitive. Without a proven marketing strategy, you could find yourself and your department losing money. High search volume low competition keywords are just one of the ways that you can attract more students and grow your influence as a leader in higher education.
Contact us to see how we can help you today.
An Error Was Encountered
Enter the URL of any landing page or blog article and see how optimized it is for one keyword or phrase.