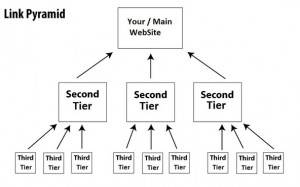 Simply put, we engineer content to make it go viral. How? We build links for you in a way that makes it go viral. Google wants good content that grows organic links and spontaneously reaches virality. We make sure your content gets the links that make it go viral. What does that mean for you? It means you get links quickly, structured in a way that ensures success on Google. You get your high search rankings faster, all while keeping your site safe by funneling links through reputable sites Google knows. There are two major aspects of virality: authority and volume. Let's get into a little more detail on both:
Link Authority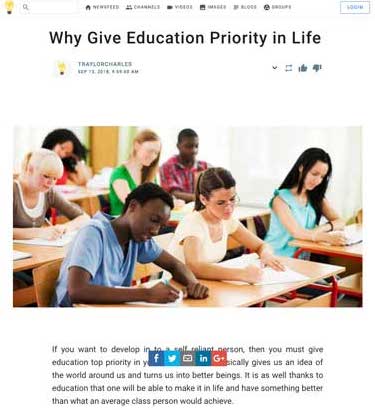 The first step in ranking your page is link authority. We start this out by building mini-authority sites that link back to your site. These links will appear on major blogging sites like WordPress, BlogSpot, and Tumblr. Once these properties are in place, they become the foundation of our viral structure. We fill them will relevant videos, pictures, and original articles. This way they will be optimized for maximum quality and relevance for your site's subject matter. Then we make it go viral. With a viral post, other sites almost immediately start writing responses that link back to the original. We take control of that process. With our authority module, we build a link structure that pushes the links up through 3 layers. Then we pass all that authority along to your sites through links.
Our authority module comes with
:
High-level properties (such as WordPress, BlogSpot, and Tumblr)
Web 2.0 support layers
Bookmark support layers
Profile link support layers
Some situations call for more links per layer. The amount of links per layer your site needs will depend on your situation.
Link Volume
Next, you'll need link volume. This will come from having your articles syndicated on many other sites—hundreds of other sites. We slowly hand off each article to publishers. We usually do this over a period of 3 weeks or more per article, to build link velocity. This way you build up your links steadily over time, instead of all at once. What Else? Now you know the basics, but effective link-building takes detail work. We have a precise system with all the features you need to have a high-ranking site. Things like:
This is crucial for avoiding penalties from the Penguin update. We help customers avoid overusing exact match anchors and create a more natural profile. This comes through using naked anchors, brand terms, and plenty of long tail keywords. In the lower layers of our structure, we randomize the text distributed in the higher-level properties.
Co-citations are links to other high authority sources. They don't link to your competitors, but they help increase your authority. This is because in the natural use of the web, most articles link to more than one other page—often high-authority.